Nepal is known for its beautiful and diverse natural landscapes that can provide stunning backdrops for films and documentaries. The country has a mix of ancient temples, historic palaces, vibrant cities, towering mountains, lush greenery, flowing rivers, serene lakes, scenic roads, and dense jungles that can add depth and dimension to any film or documentary.
Additionally, Nepal is known for its friendly people, affordable costs, and accessibility, which can make it an ideal location for film shooting. The country has several facilities such as hotels, transportation, helicopters, and flights that can make logistics easy and efficient for filmmakers.
However, it is important to note that proper permits and permissions may be required to film in certain locations, and filmmakers should take into account the local laws and regulations regarding filming in Nepal.
Hiring local artists and crews can have several benefits, such as cost-effectiveness, local knowledge and expertise, and cultural authenticity. Local artists and crews may also have a better understanding of the local regulations and logistics, which can save time and money during production.
Additionally, supporting the local film industry can have a positive impact on the community and economy, as it creates job opportunities and promotes cultural exchange.
However, it is important to ensure that the artists and crews hired are experienced and skilled in their respective fields. The quality of the production should not be compromised solely for cost-saving purposes. It is also important to ensure that the hiring process is fair and transparent, and that all artists and crews are paid fairly and treated with respect
There are various options available in the local market for renting different types of cameras and equipment. Alternatively, you can also bring your own equipment through the airport or border transport after undergoing customs clearance.
To obtain a film permit in Nepal, you need to submit an application which takes approximately 7 to 20 working days for processing. Once approved, you will be granted a film permit along with equipment customs clearance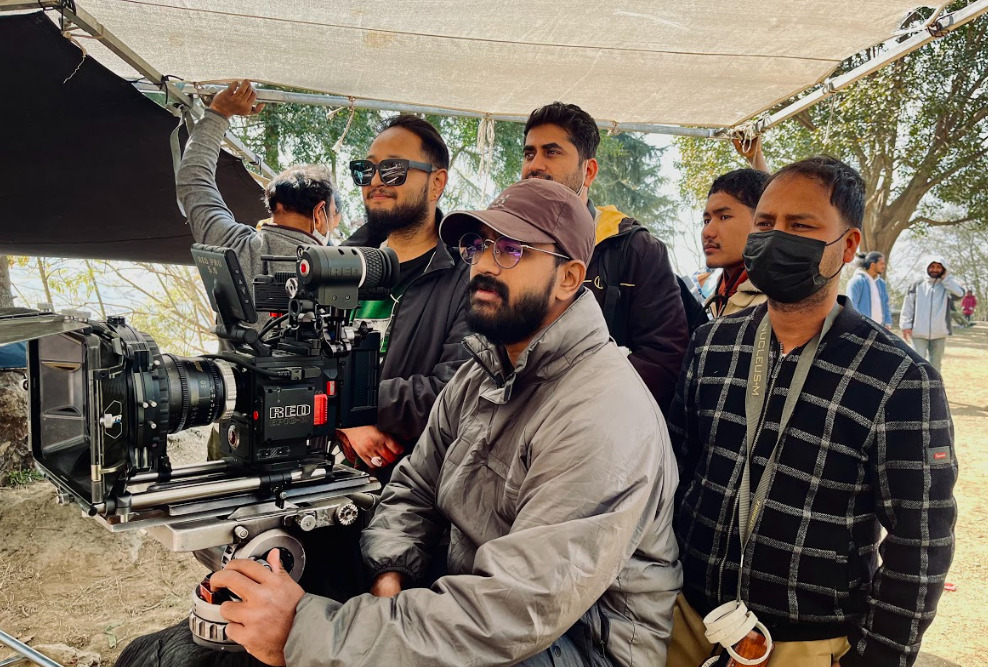 Location Scouting, Hiring, Film Permit process, etc, all will be done by your local coordinator or local Filming Company in Nepal.
If you are planning to shoot short film or Documentary in Nepal with cost-friendly and virgin locations, connect Nepal Producer via  [email protected]