We were heading towards Upper Mustang for filming the sky burial documentary. Needless to say, we faced a lot of challenges en route, mainly due to road maintenance and unpredictable wind. Funny, some of my friends lost their favorite socks and some other clothes on the first day of arrival at Jomsom and Kagbeni while letting it sun-dry after washing.
Even with direct sunlight during the daytime, there was freezing temperature at night. Nevertheless, the people at the hotel we were staying at welcomed us and our clients with local wine and food.
We faced some difficulties to obtain the filming permits as the location we had chosen was also the border area of Nepal and China. However, we are always prepared for the worst, with backup plans for any challenges that might arise. So, getting the permit was like a piece of cake for Kathmandu Films.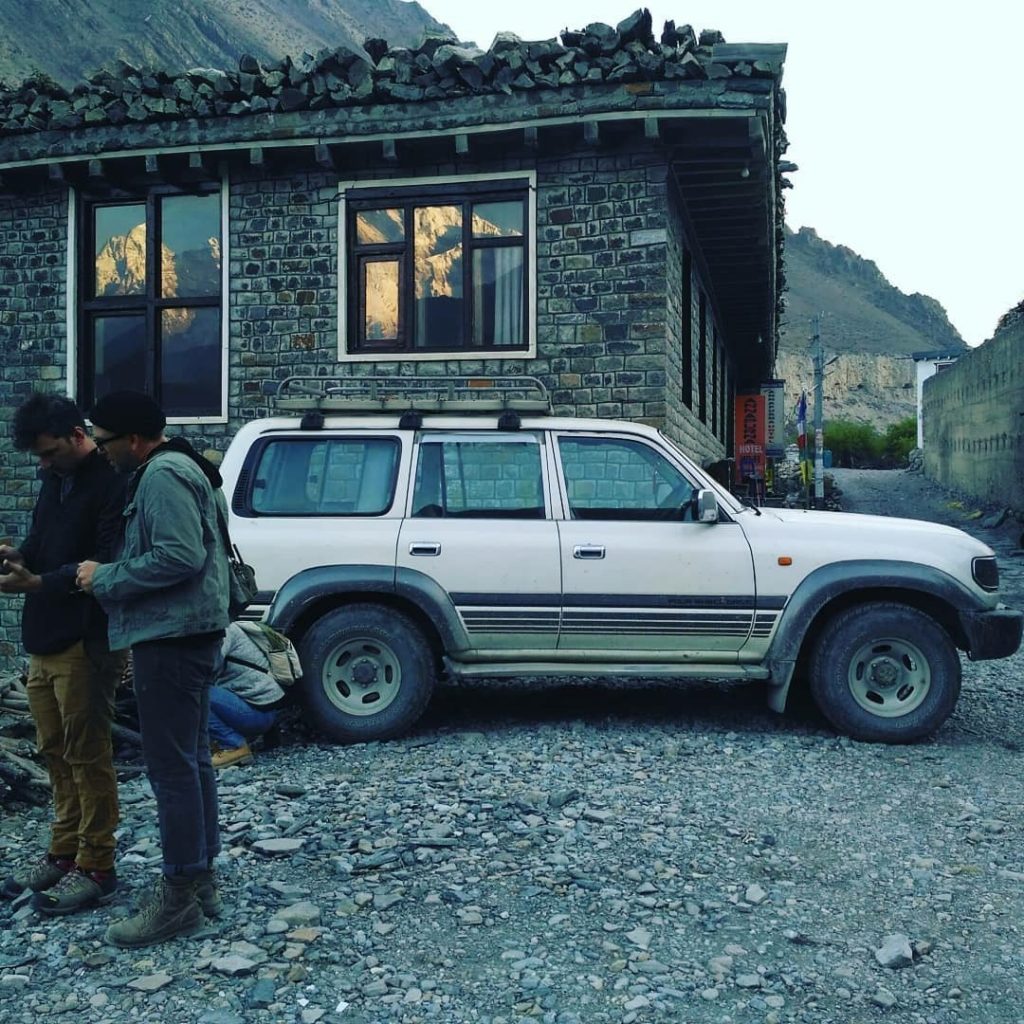 Filming better: what inspires us
Our clients were very friendly, which made us proud as well as happy to work harder for them every day. We strive to perform our tasks the best way we can in each day that we work. We open up to them with our creative and new ideas that help us form a good bond with our clients, and it helps us become more positive towards the work that we do.
Further, after the shoot, we set up a few interviews with the local people but they were hesitant to share anything as sky burials was a lost tradition, as well as a very sensitive topic to many.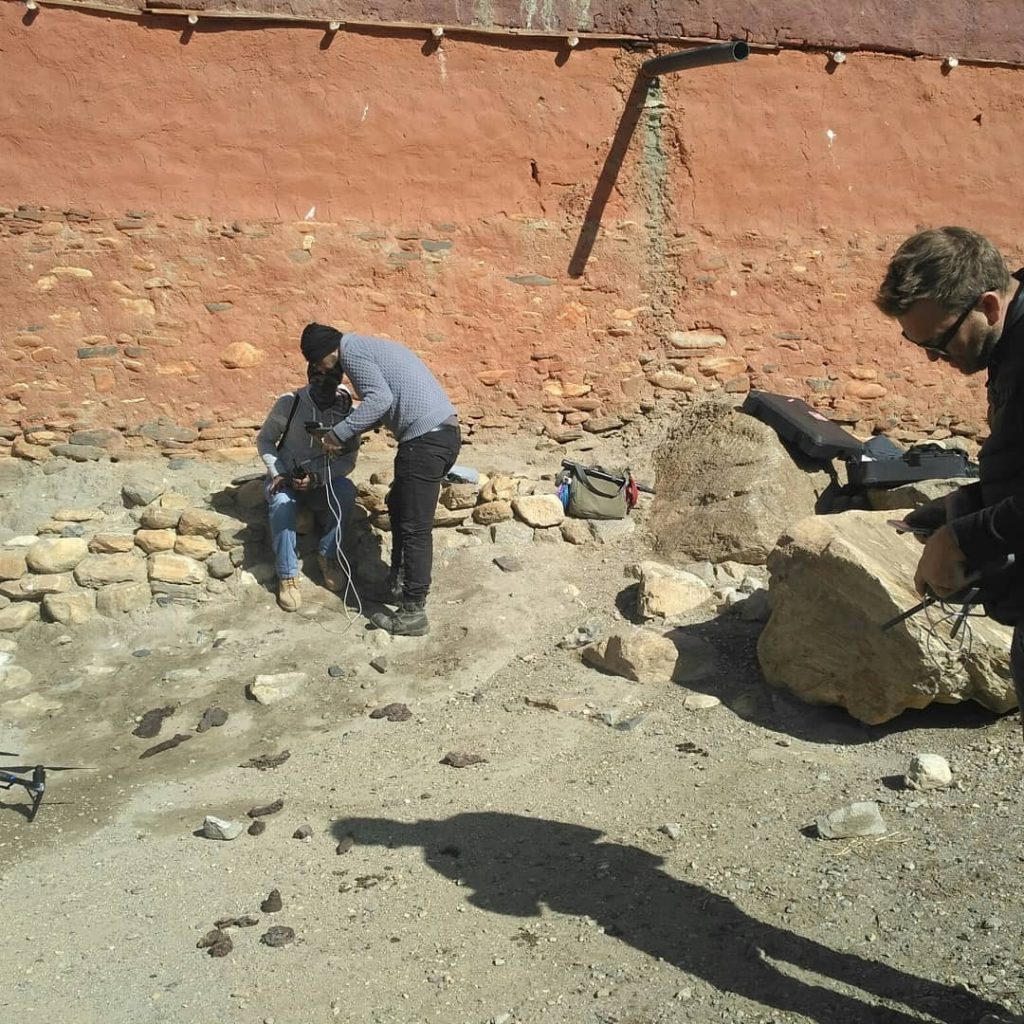 Making our way through the problems
At our selected location, there was neither internet nor electricity. We did have a backup generator but it had troubles starting up due to high altitude and freezing cold. We had to wake up in the middle of the night every day to start our jeep and generator to keep it warm and workable enough to run. After a total of 21 days of the shooting schedule, we finally managed to complete the shoot 5 days earlier, because of good coordination within the team and our hard work.
Final thoughts
As a Line Producer and Fixer, I am filled with immense pride and love as I say that Kathmandu Films team is a really lovely team to work with. The sky burials shoot was one of the most memorable shoots for us because of all that we learned and all the challenges that we met. Through this shoot, we along with our clients got to learn about the lost tradition in Nepal, sky burials.